WELCOME TO THE
BROADWAY LIMITED LOCOMOTIVE WORKS
Pennsylvania Railroad F30a 50' Flatcar Pack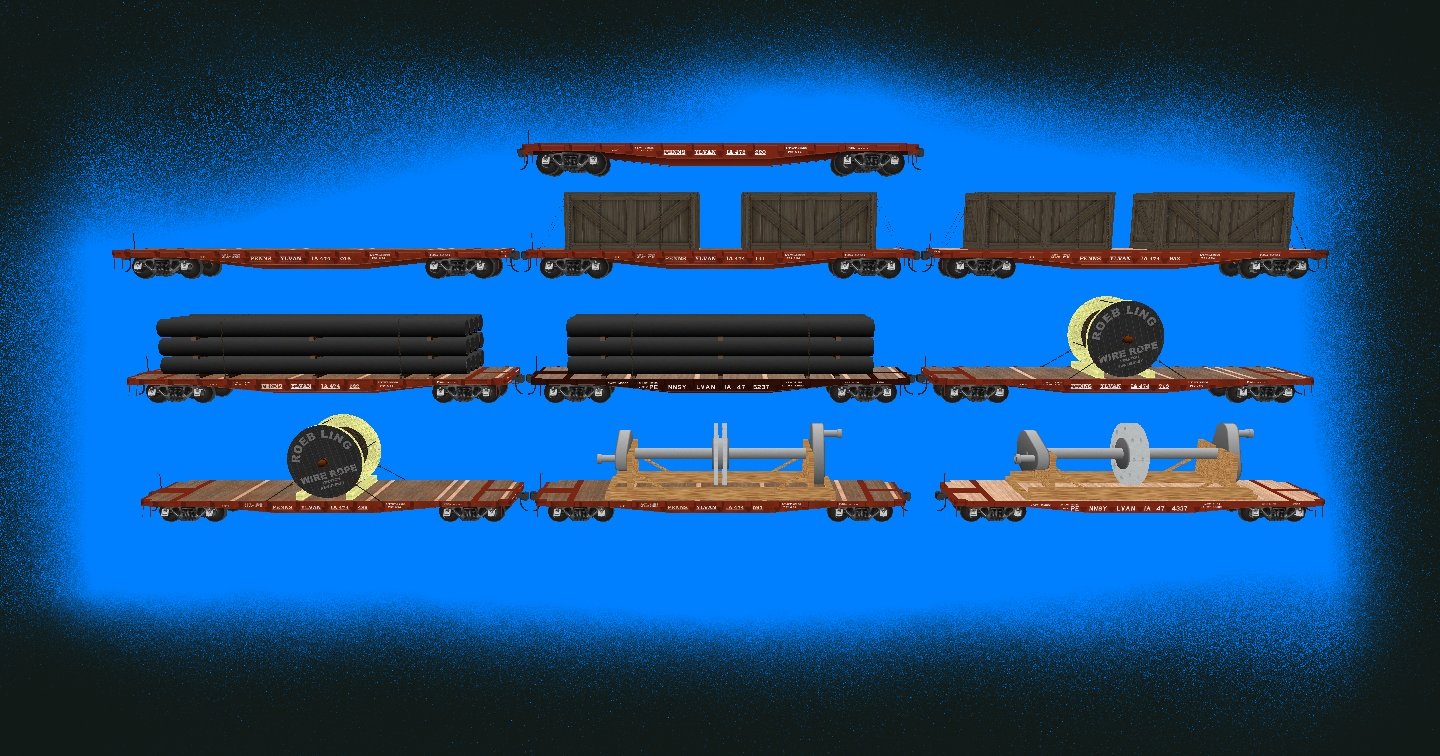 ACTUAL MODELS DISPLAYED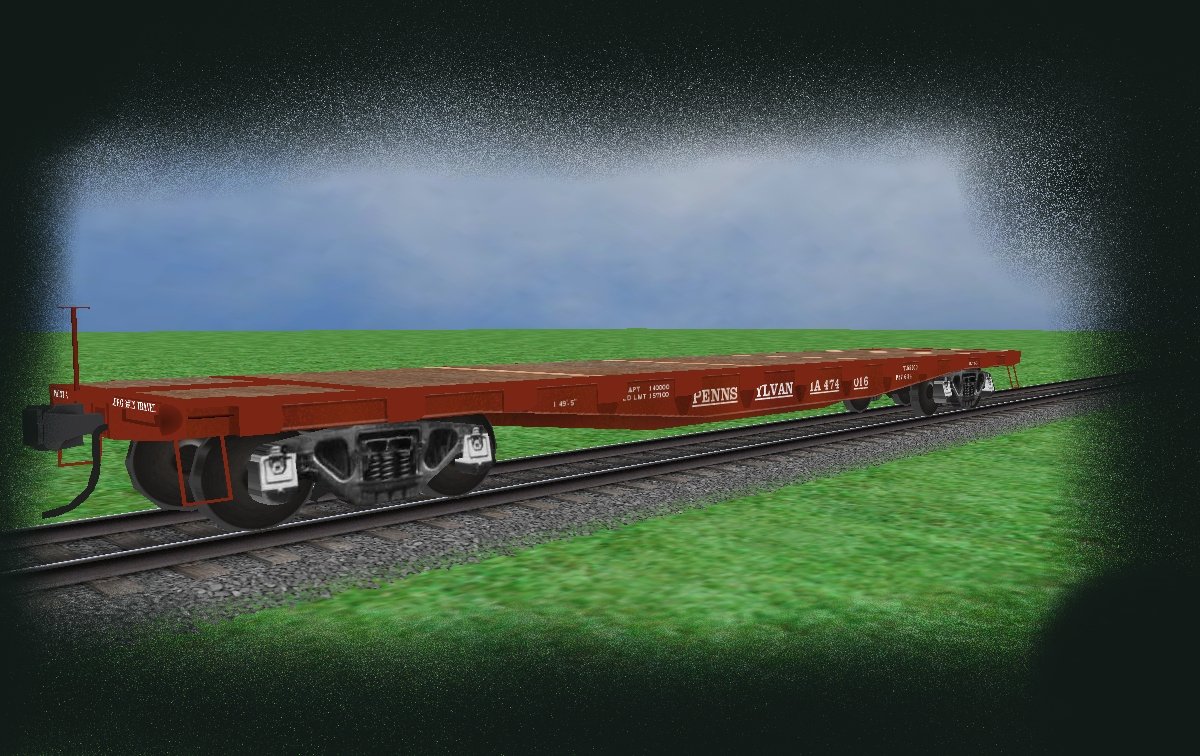 PACK DETAILS:
Each model included in this pack is slatted to take MSTS Payware to a new level. The New F30a pack includes:
- 10 Authentic Pennsylvania Railroad Designed F30a Series 50' Flatcars
- Five Different authentic loads ( Chained down and crated machinery; a load of "Roebling" Wire Rope; Industrial grade piping; and a massive part for a
stationary engine.)
- 3D Modeled trucks and brake connections (an All-time first for BLLW)
- Hand-Drawn body artwork with realistic 3D Trucks
- 10 different car numbers varying between the 1940's Style lettering, and the 1950's era lettering.
- 2 Unique Bonus Cars
- PDF Document covering details about these cars and their history.
These cars could be found roaming the entire Pennsylvania Railroad and even the national rail network on freights anywhere from Pennsylvania to New York or California from the 1920's well into the 1970's and 80's before finally being forced into captive service.
NEW CLEARANCE PRICE: $5.00 US
31 MB - AVAILABLE BY DIRECT DOWNLOAD ONLY
TO EXIT THIS PAGE: SIMPLY CLOSE IT OUT